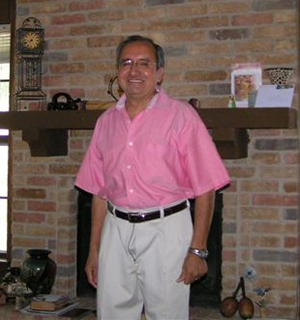 Peru import was founded by Mr. Humberto Oblitas in 1994. Humberto was born in 1948 in a remote town called Conchán, in the Cajamarca region of the Andean, South American country called Perú. His mother, Mrs. Clotilde Oblitas Sanchez raised him in a farm and introduced Humberto to early textile techniques using ancient equipment.
It was Clotilde who taught him how to be a business man during his early stages. Through her teachings, Humberto was introduced to the trading market, in which he started his own business selling hand crafts, clothing and even perishable items. Humberto migrated to Lima, the capital of Peru, in 1968. There he opened his first company under the name "Orli Export," dedicated to the international export of peruvian made handcrafts. Initially, the business was formed around the export of merchandise to Chile, located south of Peru.
In 1978, Humberto traveled to the United States for leisure and fell in love with the culture. Through his travels around the US, he visited Florida, Virginia and Texas state and found out there was a good market for his export goods. After successfully doing business with a large clientele in Texas, Humberto decided to open "Peru Import," a US based business in 1994.
Top quality Customer Service
PERUIMPORT.COM
Peruimport is a wholesale importer of high quality products, gifts and ceramic handmade crafts from Peru.
If you need further information about wholesale prices, please do not hesitate to contact Humberto at the address listed below:
Mailing address:
P.O.Box 33894 San Antonio, TX 78265